Contact 401kMrs.com, Mrs401k.com, 401kBrokers.com and 401kAdministrators.com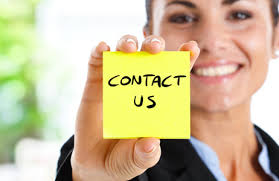 We are located at

401kAdministrators.com
7979 Ivanhoe Avenue, Suite 200
La Jolla, California, 92037-4505


info@401kadministrators.com
888-No-Worries ((888) 669-6774)
or (401) IRC-401k ((401) 472-4015)


Live chat is available by clicking on the icon in the lower right of your screen

Toll free voice message system: 800-474-3826
Toll free fax: 888-448-3668

We do not charge for technical support but questions and requests for support may, at our option, be answered by phone or email.

Send email to info@401kadministrators.com or

Call our toll free numbers 888-No-Worries (888) 669-6774 or 800-474-3826 and leave a detailed question or set of questions along with your phone number and email address.

Your inquiry will be answered promptly by return phone call or email. Responding by email permits us to send, when necessary, comprehensive written instructions, file attachments or links to forms or pages of our website where specific tasks can be accomplished and further instructions found.