About 401kmrs.com, Mrs401k.com, 401kBrokers.com and 401kAdministrators.com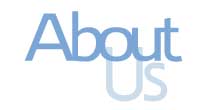 We are an independent Third Party Administrator for 401k plans providing personalized service and convenient, online, secure and encrypted 401k management reporting software.
We setup and administer low cost high choice 401k plans for companies of all sizes. Our 401k plans offer
self-directed brokerage accounts
with thousands of investment choices, including Stocks, Bonds, Mutual Funds (actively managed funds and index or passive funds) and Exchange Traded Funds (ETF's).We work with dozens of financial advisers, investment providers, asset custodians and brokerage houses such as TD Ameritrade, Vanguard, Fidelity, Schwab, Wells Fargo, Morgan Stanley, LPL (and many others), that provide investments in your 401k plan. Employers, plan sponsors and financial advisers select the investment providers and employees and their advisers select the investments.
Our mailing address is 2772 Roosevelt St #947, Carlsbad, California, 92008-1615, (info@401kadministrators.com, toll free fax: 888-448-3668; toll free voice message system: 800-474-3826).
We do not charge for technical support but questions and requests for support may, at our option, be answered by phone or email.
You may send an email to info@401kadministrators.com or
Call our toll free number 800-474-3826 and leave a detailed question or set of questions along with your phone number and email address.
Your inquiry will be answered promptly by return phone call or email. Responding by email permits us to send, when necessary, comprehensive written instructions, file attachments or links to forms or pages of our website where specific tasks can be accomplished and further instructions found.
---
401kBrokers.com markets the Third Party Administrator ("TPA") service of 401kAdministrators.com.
401kAdministrators.com provides IRS approved enabling pension trust documents and an online record keeping software as a service, (a "Management Reporting System 401k") perhaps better known as Mrs401k.
Human Resources ("HR") Departments, Payroll services, CPA's, Financial Advisors and Fee only Planners, 401k Plan Administrators, Third Party Administrators ("TPA's"), Plan Trustees, Employers and the Self-employed, all use the Mrs401k online record keeping application to manage their 401k plans.
With our online 401k management reporting and record keeping system, users easily record contribution transactions such as type of 401k contribution (employee salary deferral, matching contributions, profit sharing, loan repayment etc..) along with the amount and date.
Users also easily record distribution transactions such as In-service distributions, Qualified rollovers, Early withdrawals, with and without exception, Loans, Hardship withdrawals, etc...) along with the amount and date.
Users also store plan documents in a secure online file cabinet, have access to and obtain employee enrollment notices, forms and instructions, generate loan applications and loan promissory notes, and keep employee census information up to date.
Testing and compliance for the plan in many cases is automated in real time, so you can see where your plan is at any time by keeping all the information in Mrs401k up to date.
You can search and filter the data on any field and order the columns by clicking on the column headings.
You can generate a wide variety of 401k reports at mrs401k.com including:
Administrative fees paid and owed
Catch up contributions
Current and historical account balances
Current loan availability
Discretionary profit sharing contributions.
Employee id numbers
Employee ages and dates of birth
Employee dates of hire
Employees length of service
Employees dates of eligibility
Highly compensated employees
Matching contributions made
Matching contributions owed
Non Highly Compensated Employees
(Based on user census input, mrs401k.com automatically determines who is a "Highly Compensated Employee" and who is a "Non-Highly Compensated Employee" and treats them accordingly for testing and compliance purposes.)
Key Employee
Non-Key Employees
(Based on user census input, automatically determines who is a "Key Employee" and who is a "Non-Key Employee" and treats them accordingly for testing and compliance purposes.)
Outstanding loan balances.
Pension Benefit Statements (Required by Federal Law and sent by email to your employees by mrs401k.com at the touch of a button).
Request 1099R's be prepared and electronically filed with the IRS for your plan (no additional charge)
Salary deferral contributions, pre-tax
Salary deferral contributions, ROTH
Vested and unvested account balances
Worksheet for Form 5500 and 5500EZ
Yearly hours worked by employee
Search and filter 401k Contributions and Distributions on any field (by employee, by date, by type by amount, etc.) and re-order the columns as you wish.